European Commission engages in UN global efforts for safer roads
The European Commission welcomes the United Nations global commitment to achieve safer roads all over the world at an extraordinary inter-ministerial conference held in Brazil, 18-19 November. The Brasilia Declaration adopted at the Second Global High-level Conference on Road Safety emphasises the need to make road safety a global priority.
road safety

Wednesday 18 November 2015, 09:00 - Thursday 19 November 2015, 17:00 (CET)

Brasilia, Brazil
Practical information
When

Wednesday 18 November 2015, 09:00 - Thursday 19 November 2015, 17:00 (CET)

Where

Languages

English
Description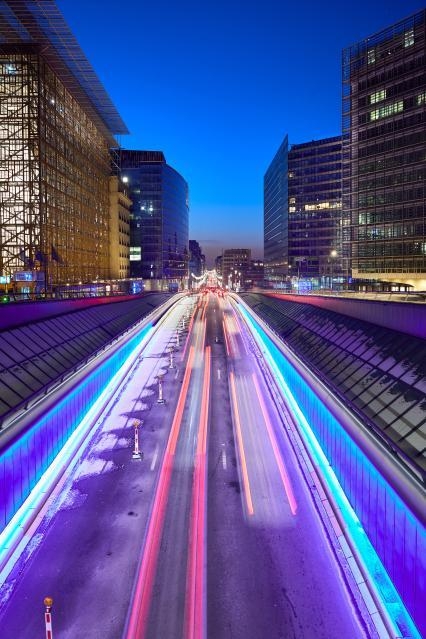 Transport Commissioner Violeta Bulc said: "The European Commission is committed to improving road safety. We fully support all initiatives from the United Nations towards this major development goal. Today, at half-time of the decade of action for Road Safety, the United Nations will assess the progress made so far and renew their commitments. The EU is ready to support and strengthen this work in any way we can. Europe has substantial experience and best practices to share with other regions. I hope our lessons learned can help save lives also beyond the EU borders. The Commission is proud of being part of this overarching global commitment to road safety."
European roads are indeed much safer today than ever before and the EU is the safest region worldwide. In 2014, the EU fatality rate was 51 deaths per million inhabitants, compared to 93 deaths per million for the entire European region (53 countries, including Russia) and 159 deaths per million in the American region. The total number of road traffic deaths globally is about 1.2 million per year, of which only around 25,800 in the EU.
The EU success story is the result of many contributing factors. Europe has made road safety a political priority and started broad cooperation across borders for a Europe-wide road safety area. Major achievements in legislative work include the mandatory use of seat belts and proper child seats, binding principles for infrastructure safety management as well as common rules on type approval and technical inspections of vehicles. Information on road traffic crashes gathered in the European Road Safety Observatory and the CARE database create a solid knowledge base for decision making, and for developing the most efficient road safety measures 
The Second United Nations High-level Conference on Road Safety brought together ministers and heads of delegations from all over the world with representatives of international and regional organisations as well as actors from the civil, academic and private sectors. The conference reaffirmed the commitment of the international community around policies, legislation, measures and actions that can halt the factors causing 1.2 million deaths worldwide and physical trauma to another 30 to 50 million people every year, primarily affecting children and young people with an estimated global annual cost of about US$ 500 billion.
Key information