Wednesday 13 October 2010
        New political orientations 2011-2020 and safe intrastructure - European Commission conference
        Cross border enforcement - Belgian Presidency seminar
These 2 events aim to raise awareness, give visibility to best national and local practice and offer an opportunity to work together for safer roads in Europe.
road safety
Brussles, Belgium
Practical information
When

Where

European Parliament premises

Languages

English
Description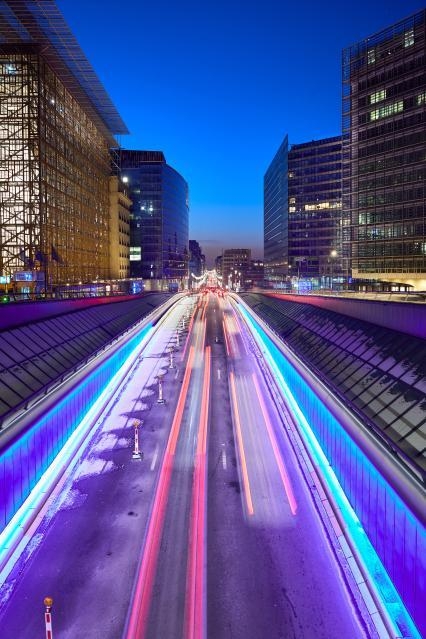 13 October – Commission conference
After presenting the Commission's new road safety guidelines for 2011-20, the following topics will be debated:
dealing with injured road users/pedestrians
challenges for road users (elderly people, cyclists, motorcyclists, driving under the influence of alcohol and medicine)
14 October – Belgian presidency seminar
How to achieve better collaboration between police and courts in different EU countries to combat road traffic offences.
Featuring info stands and demonstrations  for the general public, this will be set up outside on the esplanade of the European Parliament on 13 and 14 October.
Related Links
Powerpoint presentations
| | | |
| --- | --- | --- |
| Speaker | Organisation | Theme |
| Rune ELVIK | Institute of Transport Economics, Norway | The importance of better data on traffic injury – state of the art |
| Pierre BESNARD | Head of Unit Rescue Services, Civil Safety, France | Organising first aids on the road - The French approach |
| Bruno HOORNAERT | Federal Planning Bureau, Belgium | Social Costs of Road Accidents in Belgium |
| Ádám BODOR | Vice-President European Cyclists' Federation | How to better integrate cyclists into the traffic |
| Birgit BUKASA | KfV (Road Safety Board), Austria | Drink Drivers Rehabilitation Systems |
| Michèle MERLI | Déléguée interministérielle à la sécurité routière, France | Comment améliorer la sécurité des motocyclistes ? L'approche française |
| Joris AL | Director-General in the Ministry of Transport and Public Waterways (RWS-DVS) - The Netherlands | Contribution to Road Safety by infrastructure |
| Rodolphe CHASSANDE-MOTTIN | Engineer, SETRA, France | What makes a road a safe road ? |
| Anna FERRER | Director of the National Observatory for Road Safety, Spain | Vulnerable Road Users and Infrastructure |
| Philippe BARETTE | Director in charge of Strategy, Bruxelles-Mobilité, Belgium | Dealing with urban infrastructure: the experience of the region of Brussels-Capital |