Commission supports international campaign to reduce fatal accidents at level crossings.
road safety
Brussels, Belgium
Practical information
When

Where

Languages

English
Description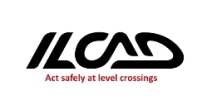 Each year hundreds of people across Europe die in accidents at level crossings, which account for one third of all rail fatalities and 1-2% of all road deaths. On 22 June 2010, road and rail stakeholders launch the International Level Crossing Awareness Campaign (ILCAD), the first ever international campaign dedicated to reducing the number of fatalities at level crossings.
ILCAD builds on the success of the first European campaign, which was implemented in 27 countries last year. The international version will be carried out in 45 countries.
Level crossings belong to both the rail and road network, but most accidents there result from misbehaviour by road users.
As part of this campaign, the Commission has produced a video clip to raise awareness of the issue, which will be published on http://ec.europa.eu/roadsafety as from 22 June 2010.
Related Links
ILCAD website: http://www.ilcad.org