The last data on road accidents show that the ambitious objective set by the European Commission in 2001 to halve the number of deaths by 2010, even if not fully achieved, contributed to a drastic reduction of fatalities on European roads, saving a cumulative number of some 78.000 lives in the period between 2001 and 2009.
road safety

Monday 28 June 2010, 09:00 - 17:00 (CEST)

Brussels, Belgium
Practical information
When

Monday 28 June 2010, 09:00 - 17:00 (CEST)

Where

AUTOWORLD

Esplanade du Cinquantenaire, 11, 1040 Brussels, Belgium

Languages

English
Description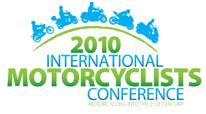 This positive result is unfortunately not including motorcyclists, who represented less than 10% of road fatalities in 2001, and now reached 17% against a traffic incidence of about 3%.
Furthermore in 16 out of 27 EU countries this percentage is still growing, contrary to all other road users' categories.
That is why the Commission with the support of FEMA, the Federation of European Motorcyclists Associations, is launching a European Motorcyclist Forum, as a platform open to all stakeholders involved in the safety of Power Two Wheelers, where it will be possible to assess the problems, explore solutions, raise awareness and set the conditions for implementing actions.
Related Links
On the first day of the Conference the European Commission will officially launch the European Motorcyclists' Forum, a platform for discussion which will include this year a high-level round table on motorcycling in the 21st Century, along with a session dedicated to safety and mobility, presenting the views of motorcyclists and transport policy makers, and addressing the current developments of Intelligent Transport Systems (ITS).