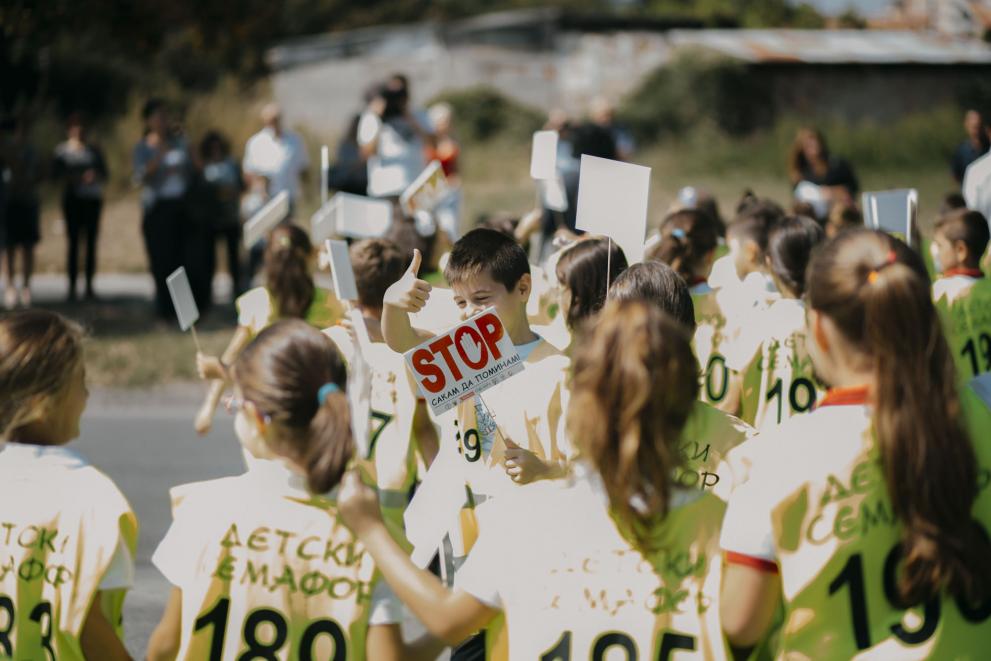 We are happy to announce that the prize for best photograph in the 2018 EDWARD contest went to the Bitola Municipal Council for Road Safety in the Republic of North Macedonia. The winner will be invited to the next Excellence in Road Safety Awards in 2019 – but the photos produced by all 7 finalists will be publicised by the Commission, as examples of the real efforts being made across Europe to improve road safety.
The goal of the European Day Without a Road Death (project EDWARD) – organised by the European Traffic Police Network (TISPOL) and supported by the European Commission – was that no one should die on Europe's roads on 19 September 2018.
From 16 to 22 September, during European Mobility Week, we wanted road users to think about the risks they face, the risks they may pose to others and how they can go about reducing them.
As part of the campaign, road safety events were organised in the EU and beyond, with the aim of reducing the number of road fatalities and serious road traffic injuries to the ambitious target of zero.
Among the organisers, we found national governments, NGOs, public agencies, charities, schools and universities. Events of different sizes and in different venues included information and communication activities, workshops, conferences and competitions that raised awareness of risks for road users and promoted safe behaviour and compliance with traffic rules. The Road Safety Day interactive map gave these projects higher visibility, and all of them were eligible to participate in a photo contest.
EDWARD made a great impact on social media too, with a Twitter reach of 25 million on 19 September 2018 and a total reach of 37.2 million, measured from 11 June to 21 September.
As a result, and according to TISPOL's statistics, 17 countries recorded zero road deaths on the target day of 19 September. Although 50 fatal accidents still happened across 31 other European countries, this was still less than the daily average of 70 deaths on EU roads.
We would like to thank all those who participated in project EDWARD this year and successfully raised awareness about road safety across Europe!
Finalists of the 2018 EDWARD photo contest
Lithuanian traffic police (Lithuania)
Project EDWARD in ČAKOVEC (Croatia)
I love life- I drive with care! (Greece)
Attention – children on the road (Croatia)
Bike Safety Basic Course (Austria)
Präventionstag (Switzerland)
Details
Publication date

14 December 2018