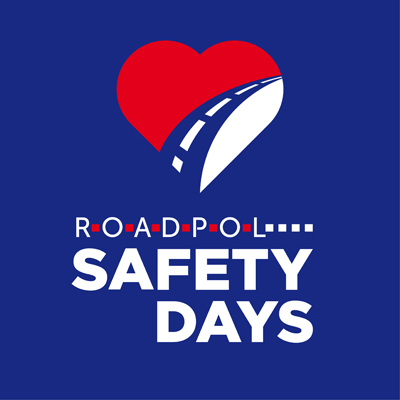 Today, ROADPOL, the European network of traffic police forces, announced the results of its new road safety campaign.
16 of the 26 countries participating in the campaign achieved the goal of zero fatalities on 17 September: Croatia, Cyprus, Denmark, Estonia, Finland, Hungary, Ireland, Kosovo, Latvia, Lithuania, Luxembourg, Netherlands, Norway, Serbia, Switzerland and Portugal. Sadly, this was not the case everywhere – overall, 34 people lost their lives in a road crash on 17 September in the 26 participating countries, which is however well below the European average of 70 fatalities per day (*).
Despite the ongoing pandemic, participation in the campaign was high: according to ROADPOL, 336 events took place in 18 countries during the campaign week. Activities varied from additional roadside checks to awareness-raising initiatives, such as vehicle turnover simulations, exhibitions and debates.
Some 667 people signed ROADPOL's road safety pledge to show their support. New partners in Kosovo, Bosnia-Herzegovina, North Macedonia joined the project, as well as the Dubai Police! All signed up to the slogan 'Stay alive and save lives', which could be seen in many places and in many languages in Europe and beyond.
The European Commission supports the ROADPOL Safety Days and took part in the campaign activities – Matthew Baldwin, European Coordinator for Road Safety, participated in the campaign's kick-off event and a DG MOVE delegation witnessed a roadside check carried out by the Belgian traffic police.
From now on, the ROADPOL Safety Days will take place every year from 16 to 22 September, alongside EUROPEANMOBILITYWEEK.  
(*) Please note that the 26 participating countries also include some non-EU countries, see full list on the ROADPOL website.
Details
Publication date

24 September 2020