Following the public consultation held from July to October 2013 the European Commission organises a Stakeholder conference on the Review of Directive 2003/59/EC on the initial qualification and periodic training of drivers of certain road vehicles for the carriage of goods or passengers on 6 March 2014, from 10:00 until 17:00, in the Albert Borschette Conference Centre (36, rue Froissart, 1040 Brussels), room 0A.
road safety

Thursday 6 March 2014, 10:00 - 17:00 (CET)

Brussels, Belgium
Practical information
When

Thursday 6 March 2014, 10:00 - 17:00 (CET)

Where

Centre Borschette

Rue Froissart 36, Brussels, Belgium

Languages

English
Description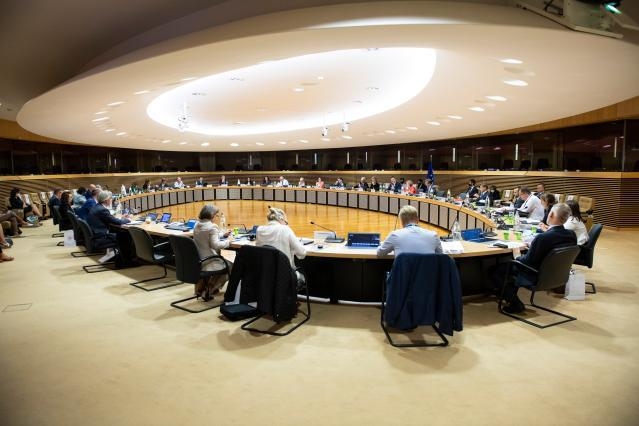 The main objectives of the conference, which is open to all interested stakeholders, are to report on the findings of the public consultation and to validate its results, to present the results of the ex-post evaluation of the Directive and to discuss policy options for the review of the Directive.
A detailed agenda and a discussion paper will be made available on this webpage as from 14/02/2014.
Please confirm your participation by sending an email to drivertrainingconference@panteia.nl
Please inform us of any particular need resulting from a disability, so that we may take it into account when organising this conference.
Please arrive at the entrance at least half an hour before the beginning of the conference to allow for sufficient time for registration and show this invitation to the Security at the entrance of the building.
Key information