The Directorate General for Mobility and Transport has commissioned a study on the use of Event Data Recorders (EDR). In the context of this study, EDRs are understood as devices which continuously register and store the values taken by a series of vehicle parameters so that a sequence of those records covering some seconds before, during and after a crash can be recovered.
road safety

Thursday 5 June 2014, 10:00 - 17:00 (CEST)

Brussels, Belgium
Practical information
When

Thursday 5 June 2014, 10:00 - 17:00 (CEST)

Where

Meeting room L130.B

Rue de la Loi 130, Brussels, Belgium

Languages

English
Description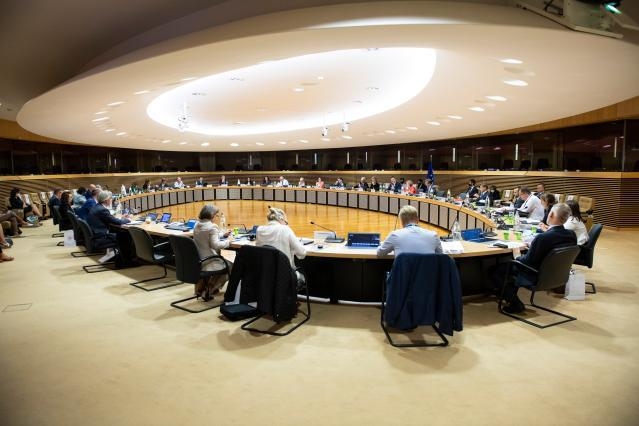 The purpose of the contract is to assist the Commission in deciding whether the fitting of EDR in all vehicles or certain categories of vehicles could result in an improvement of road safety or have other positive consequences that would justify the adoption of EU legislative measures and to assess the costs and benefits of such measures.
The work of the Commission on this topic falls under the framework of its Policy Orientations for Road Safety 2011-2020 , in particular under Objective 5 (Promote the use of modern technology to increase road safety).
Attendance is by invitation only. Organizations intending to participate shall send their request to Transport Research Laboratory, TRL, which is the consultant in charge of the study, to the following address: edr@trl.co.uk
Additional clarifications can be requested to the Road safety Unit in the Directorate-General for Mobility and Transport: MOVE-C4-SECRETARIAT@ec.europa.eu
Due to capacity constraints it might not be possible to accommodate all registration requests. We do apologise in advance.
Key information