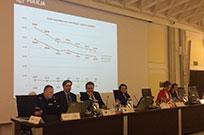 The number of road fatalities in the European Union did not decrease as much in 2014 as in previous years, or as much needed to reach Europe's strategic road safety target. In order to spur new thinking and actions, Commissioner for Transport, Violeta Bulc launched an initiative to discuss best practices in a series of five round-table meetings where experts on European and national level could meet to exchange lessons learned from their experience.
The meetings have been taking place in summer and autumn 2015.
The first roundtable was organised on 29 July in Bucharest where experts from Romania, France and the Netherlands presented examples of their countries' best efforts in the field of road safety. They discussed the challenges of improved speed management and infrastructure design for vulnerable road users and encouraged further thinking about innovative solutions in evaluating road safety measures.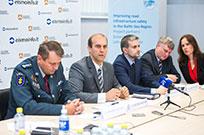 The second roundtable was held on 1 September in Warsaw where experts from Poland and the Netherlands discussed efficient and effective ways to prevent speeding and drink driving as well as to improve infrastructure design, especially for vulnerable road users.
The third roundtable took place on 3 September in Sofia where experts from Bulgaria and Spain discussed together the challenges of improving speed management and an increased use of seat belts.
The fourth roundtable meeting was organised on 10 September in Vilnius where experts from Lithuania and Sweden had fruitful discussions on how to make safer infrastructure for vulnerable road users and how to develop effective and efficient evaluation methods for road safety measures.
On 5 November a fifth roundtable was held in Riga, back to back with the road safety conference by the Latvian government and the European Transport Safety Council. Slovenia acted as twinning partner and the topics discussed were speed management, enforcement of seatbelt use and the safety of vulnerable road users.
Presentations
Related Links
Details
Publication date

9 November 2015